Cheap 7.62×39 ammo | 1000 Rounds | Available In Stock
Bulk 7.62x39mm Ammo For Sale at Ammo Depot  – Ammunition Online. … 1000 Rounds of 7.62×39 Ammo by Arsenal by Global Ordnance – 122gr FMJ.
| | |
| --- | --- |
| Manufacturer: | Wolf Ammo |
| Cartridge: | 7.62x39mm |
| Number of Rounds: | 1000 |
| Bullet Type: | Full Metal Jacket (FMJ) |
| Bullet Weight: | 122 grain |
| Cartridge Case Material: | Steel |
| Muzzle Velocity: | 2330 ft/s |
| Application: | Target |
| Package Type: | Box |
| Primer Style: | Centerfire |
| Lead Free: | No |
A Guide To 7.62×39 Ammo | Enhance Your Hunting Experience
Did you know there are more than 125 centerfire cartridges suitable for all types of hunting games? Without deploying robust cartridges, it is challenging for the hunter to shoot his target with a perfect shot. Therefore, every hunter in the US looks for the best ammunition to create an ideal shooting experience. It is where 7.62×30 ammo comes into play . 7.62×39 is well-known for delivering ammunition for AK47s and SKS guns. Let's talk about everything about this ammunition here in this article. Stride along with us.
Thank you for reading this post, don't forget to subscribe!
An Overview Of 7.62×39 Ammo
Also known as 7.62 Soviet or .30 Russian Short, 7.62×39 ammo is a rifle cartridge developed by Soviet Russia during the end of World War Second. This cartridge is popularly used worldwide for the proliferation of Russian SKS and AK-47 pattern rifles. This cartridge was optimized for self-loading rifles. Basically, 7.26×39 ammo was designed to be an intermediate-range cartridge and earned a lot of traction after Russia designed the AK-47 and put it into military use. After that, countries like China, Africa, and South America also adopted 7.26×30 bulk ammo for their military service.
What Caliber Is 7.62×39 Ammo?
7.62×39 has its own unique round; however, the round is roughly equivalent to a 30-30 round, ultimately making it a 30 caliber. This is a slightly different round from other cartridges. If you're searching for 7.62×39 ammo for sale online, visit the Ammo Marsh site right now. They offer quality ammunition at competitive rates.
What Is The Range Of 7.62X39 Cartridge?
When buying 7.62×39 ammo for your hunting, it is important to know its range so that it can make your entire shooting experience worth remembering. However, the maximum range of any bullet is the distance at which the average shooter can consistently hit a one-inch target. When it comes to 7.62×39 bulk ammo, which is most often fired from AK-47 and AKM rifles, the typical effective range is around 400 meters (1300 feet). Additionally, there are some optic setups and rifles that can double this range to a great extent. But most AK platforms have relatively shorter sights that restrict accuracy at extreme ranges. You can buy 7.62×30 ammo for sale from Ammo Marsh at the best prices possible.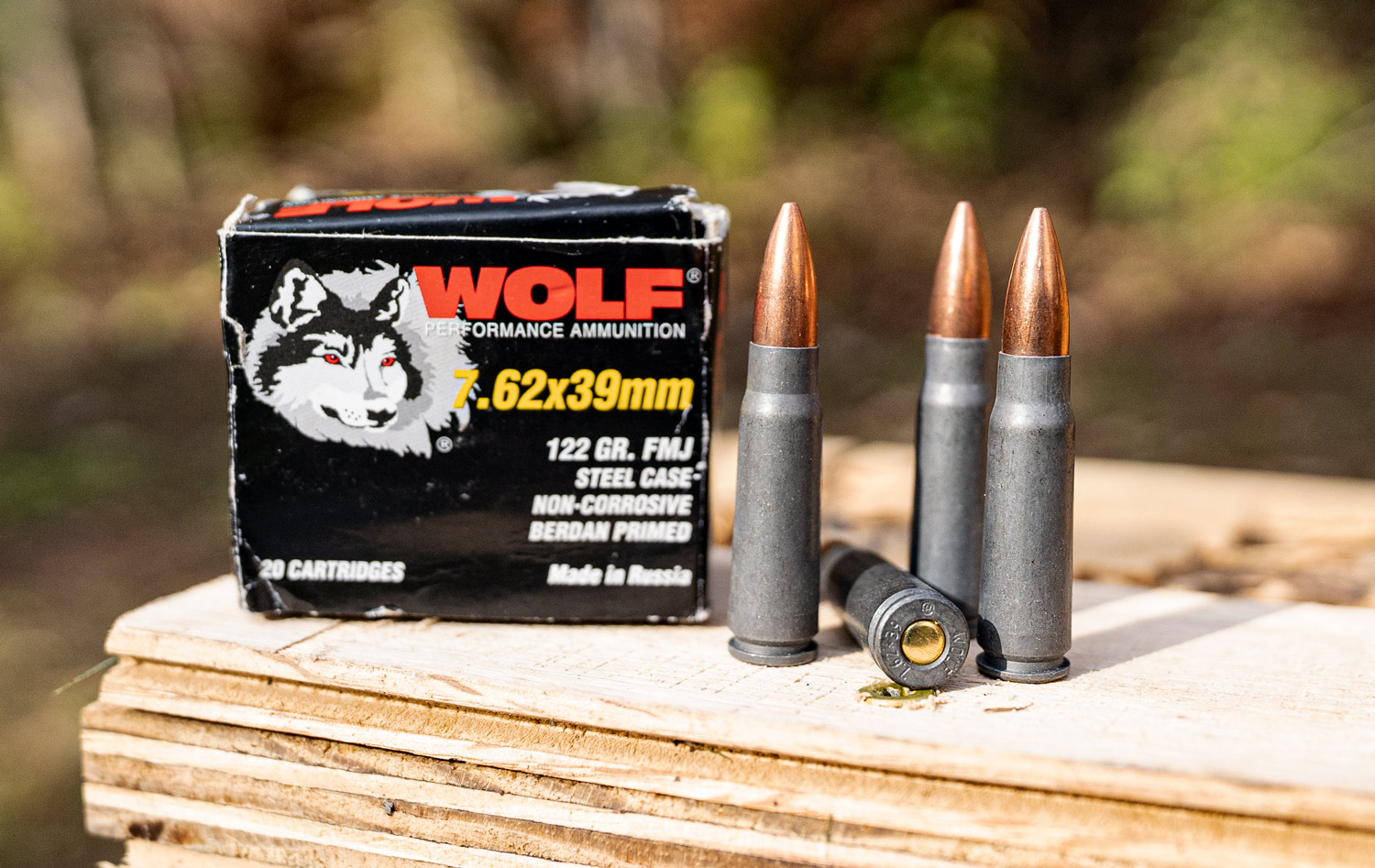 Is 7.62×39 Worth Using Round For Hunting?
7.62×39 bulk ammo has been one of the world's most popular cartridges since its development in the 1940s. However, this might not be the first choice among shooters for long-range precision. But, the 123-grain projectile and perceived superior performance in medium to small games have made it popular among hunters and sports shooters. Undoubtedly, it is an excellent choice for those who want to try something new and unique for the first time to have an extraordinary hunting experience ever. Get 7.62×39 ammo for sale online from Ammo Marsh.
Ammo Marsh – The Best e-store For Buying 7.62×39 Bulk Ammo
Looking for the best 7.62×39 ammo for sale online? Congratulations! You have found it. Ammo Marsh, a leading company, offers cost-effective 7.62×39 bulk ammo from top brands with a wide selection. Additionally, we have got you covered with fast shipping for premium 7.62×39 ammo to create the best shooting experience for you. Shop our inventory of 7.62×39 for sale, catering to all your shooting and home defense requirements. Contact us for more details.