A century of manufacturing experience and the most stringent quality control processes are a support for every container in the
Alliant Smokeless Powder
industry. A constant check and test for consistency of chemical composition, grain form and size and overall density in the ballistics laboratory.
Alliant 2400 Powder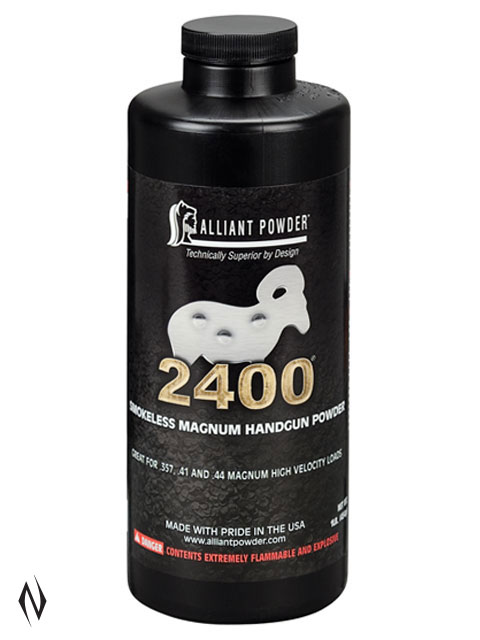 The
2400 smokeless powde
r is an excellent load for magnificent handgun calibers such as the Magnum 44 Remingston. The
2400
can also be used for loads 218 bee and 410 bore shotgun originally developed for 22 Hornet.
Manufacturer's warnings: :
Do not exceed the reloader guide loads.
Do not mix two powders irrespective of type, brand or source.
No black powder or Black Powder substitute should ever be substituted with smokeless powder.