Alliant Powder – Promo 8lbs
Alliant Promo Powder
Smokeless shotshell powder
8LB
America's number one economy-priced 12 gauge target powder. Promo has the same burn speed as Red Dot, but is more dense, thus requiring a smaller bushing to obtain the same charge weight.
Budget priced
Economical trap, skeet and sporting clay loads
Easy metering and consistent charging
Principal Purpose: Light and standard 12 ga target loads.
Secondary Uses: Handgun loads
WARNING: This product can expose you to chemicals known by the state of California to cause cancer and birth defects or other reproductive harm. for more information go to- www.P65Warnings.ca.gov
Alliant Promo Powder
A centennial of production experience and the most sophisticated quality control processes in the industry support each container of Alliant Smokeless Powder. A ballistics lab continuously examines and tests chemical composition, grain form, size and overall density to ensure consistency.
Thank you for reading this post, don't forget to subscribe!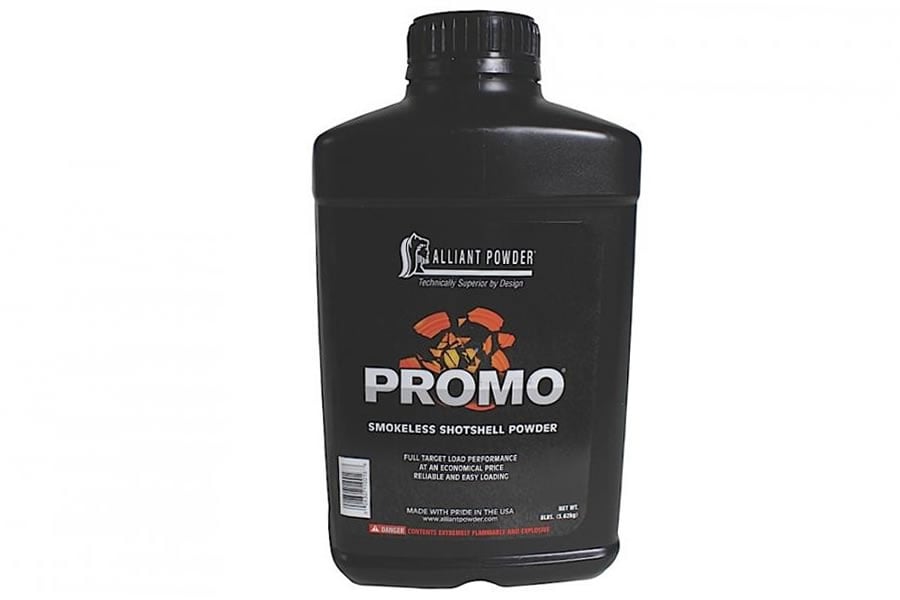 Promo has the same burning speed as the Red Dot offered by Alliant, but is denser and therefore requires a smaller box to obtain the same weight. It easily measures and constantly charges. ideal for 12 ga. loads but also for handgun loads. This can be used.
The most affordable 12 gauge target powder in the United States. Promo burns at the same rate as Red Dot, but is denser, necessitating a smaller bushing to get the same charge weight.
Budget-friendly
Loads of trap, skeet, and sports clay at a low cost.
Metering is simple, and charging is consistent.